BRiCare
BRiCare, Bio-Rad's remote support and monitoring system is a secured software application designed to increase instrument availability and reduce response time for technical support calls
Main features
Real-time remote training and instruction on specific instrument and software features, right when you need it
Quick and easy file transfer to Bio-Rad for improved troubleshooting including screenshots and databases
Complete user control over remote support access — all connections and transfers are user approved
Remote monitoring allows collection of routine system information expediting the troubleshooting process
Description
We take care of your instruments so you can focus on patient care.
Continuous Monitoring of the Instrument
The BRiCare applet that is installed on the instrument periodically collects instrument and operating system data.
No patient data is collected. The collected data is securely sent to the central BRiCare server for use by authorized Bio-Rad personnel. Data is sent without interfering with the normal laboratory workflow and without operator intervention.
Remote Sessions with the Instrument Computer
With customer approval, authorized Bio-Rad support personnel can view and take control of the instrument computer. This can be used for troubleshooting, software configuration, or for introducing the customer to new or infrequently used features. Bio-Rad support can also ask the operator to navigate to a software or computer screen of interest. With customer approval, the support person can see a screen shot of just this screen, without taking control of the system.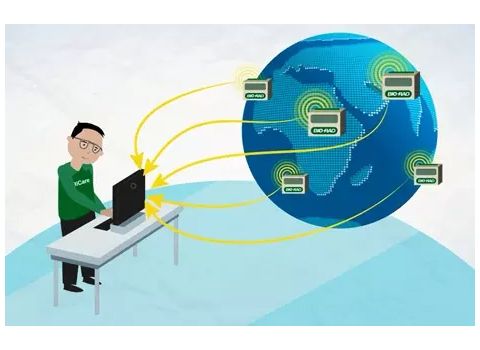 Documents library
You are viewing 62 results